We are delighted to invite you to a seminar on the topic of ''The Power of People: Exploring the Latest Trends of 2023'' where Manpower Group Bulgaria will share their expert know how.
When: 14 March
What time: 9 am- 12:30 pm
Where: Manpower office
(Gora Business Center, ul. "Filip Kutev" 14B, 1407 Promishlena zona Hladilnika, Sofia)

The workshop agenda will cover key topics on talent retention and market trends, providing participants with valuable information and strategies for business success.
The topics that we will cover are:
latest market trends and their impact on talent retention;
implementing effective talent management practices;
employee engagement;
creating a culture of learning and growth
Through a combination of interactive sessions and case studies, attendees will gain practical skills and knowledge to help them drive talent retention in their organizations.
The Agenda will be as following:
9:00-9:30 Getting to know each other – coffee & networking
9:30-11:00 Retention of talents – the biggest business success by Mario Grilc
11:00-11:15 Break
11:15-11:45 Market trends by Maria Dineva
11:45-12:30 HR Solutions for talent management by Konstantin Kamenov and Petya Pavlova
Participation in the seminar is free of charge but requires a registration below.
Lectures:
Mario Grilc, Regional People & Culture Director, SEE
Mario is experienced Consultant fascinated by the World with a demonstrated history of working in the education management industry. He is passionate to find new ways in developing empowered and engaged teams. His the most bellowed expression is self responsibility. Skilled in Customer Experience, Coaching, Leadership,. Strong human resources professional with a P.h.D. candidate focused in Leadership from IEDC - Bled School of Management.
Connect with Mario here.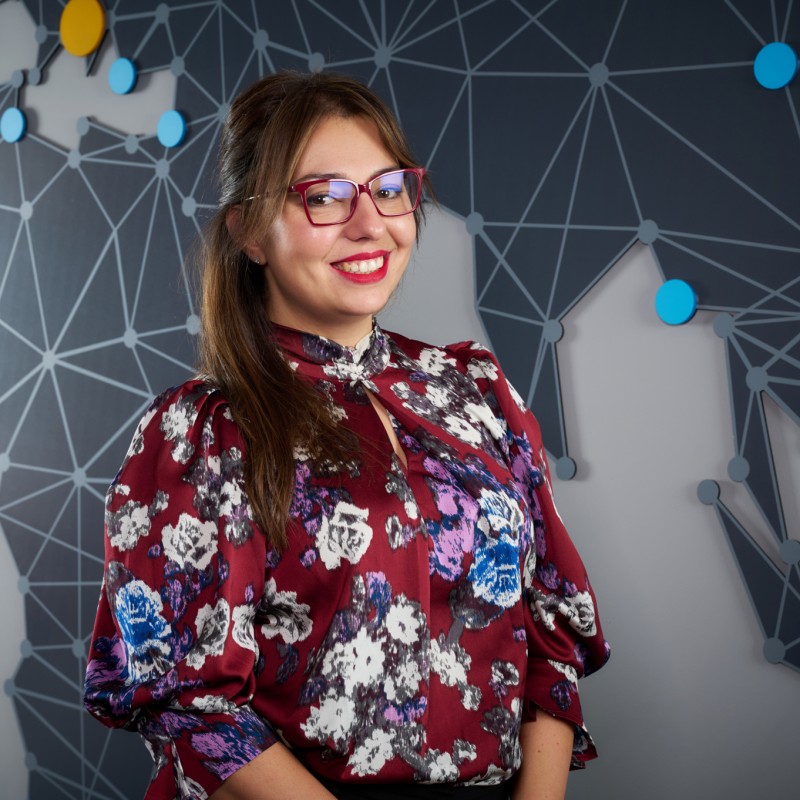 Petya Pavlova, People & Culture Partner
Petya is a strategic thinker with excellent communication skills and a dedication to continuous learning and development. She believes that by creating a positive and productive work environment, and synchronizing the company's and personal values, we can perform better and excel in business.
Connect with Petya here.
Konstantin Kamenov, Business Development Manager
A Business Development Manager with a positive attitude, result driven enthusiast who has a deep understanding of business development and human resources. He has a talent for building strong relationships with clients and possesses excellent communication and negotiation skills. Konstantin is focused on delivering exceptional service and results.
Connect with Konstantin here.
Maria Dineva, Business Intelligence Team Lead

Business Intelligence expert with a recognized skillset of talent mapping and salary benchmark. Maria has 7+ years of experience with people management and managing different processes while implementing different educational systems. Expertise gained while studying market trends whose purpose is to create and implement sustainable sales and business strategies.
Connect with Maria here.
About Manpower Group:

Manpower Group is a leading global workforce solutions company, helping organisations transform in a fast-changing World of Work by sourcing, assessing, developing and managing the talent that enables them to win.
They develop innovative solutions for hundreds of thousands of companies every year, providing them with skilled talent while finding meaningful, sustainable employment for millions of people across a wide range of industries and skills.
Entering the Bulgarian market in 2006, ManpowerGroup brought global best practices and combined them with local know-how and expertise. With over 15 years of market excellence, they offer a 360-degrees portfolio of services for the human capital management in various business sectors.